The very tip is called the apex or protoconch.
The interior support is the columella.
Some shells have siphons at the end of the aperture to expel water and waste.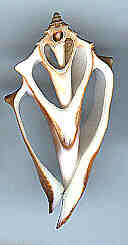 The apex and the rest of the top is called the spire.
The last encircling turn is the body whorl.
The opening of the shell is the aperture, sometimes closed with a door-like operculum.